Friends of Megan Animal Rescue gives new hope to sick, neglected, and abandoned animals in Oaxaca, Mexico through rescue, medical attention, sterilization and socialization. We seek good homes for them once they've been given time to heal and are ready to begin anew. We also provide education on the proper care and humane treatment of pets for new owners, as well as the community at large.
Help us make a difference.    

DONATE

    

ADOPT
Success Stories
Meet Bonnie and Clyde, brother and sister who were dropped off in a cardboard box at the Casa Raab gates. We treated, sterilized and socialized them with lots of hugs. Within weeks they were placed in individual forever homes within the Oaxaca Valley.

This is Foxy (aka June Bug). We found her abandoned in a corn field. Within days, we discovered the reason for her abandonment. She has epilepsy. Bug is now stabilized, happy, and a permanent part of the Casa Raab Crew.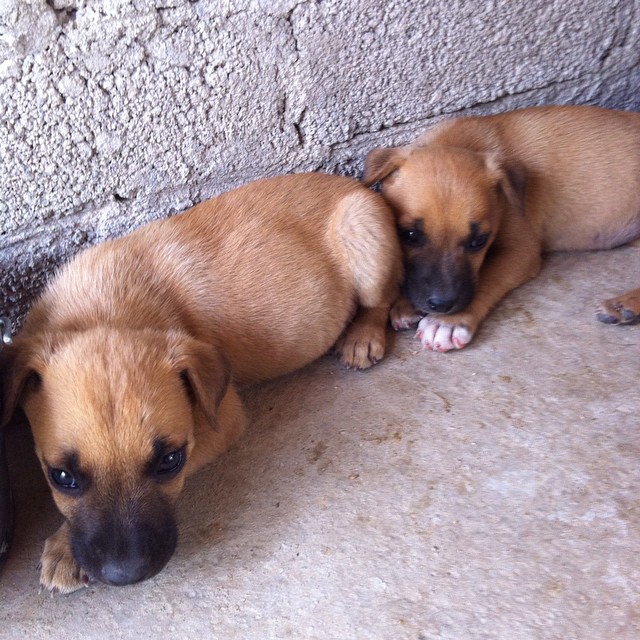 Oakley is the shy one you don't see in the picture. Willow and Magnolia are a little more outgoing. They were found by the river in a cloth sack. All three of them were placed in a single home in the Oaxaca Valley.
Get in Touch
Email us or give us a ring at 206-291-4702 from the U.S. or Mexico to meet Clinton, Tormenta, Gaga, Cowlinda, Jacinto and the Burro Crew in person or via FaceTime.
Registered as a non-profit corporation in the Commonwealth of Virginia, Friends of Megan Animal Rescue is a qualified 501(c)3 non-profit and tax exempt organization under IRS guidelines.
Follow the links below to read:
Articles of Incorporation  |  By-Laws  |   Conflict of Interest Policy